Unlock untapped potential, convert leads into customers, and drive sustainable success with our proven strategies and expert guidance.
Conversions on Autopilot: Supercharge Your Sales with Targeted Follow-up
Start conversations that convert, close more sales, and fill your demand center with hot, qualified leads—delivered straight to your inbox. 
A turnkey approach of lead follow up and qualification to increase follow up speed and conversion to meetings, opportunities and revenue.
The program includes (per lead developed):
10 total phone outreaches over 6 months

5 initial phone outreaches on each provided lead

5 phone outreaches thereafter (1x per month), continuing to engage leads and keep them warm over 6 total months

6 email outreaches over 6 months
Unlock Your Conversion Potential & Building Lasting Connections
Once your brand assets mature, we use proven methodologies to optimize conversions to move your leads down the marketing funnel. 
Surgically reach audiences at every stage of the funnel by monitoring, tracking, and adjusting your approach as needed. 
Orchestrate and stimulate referrals

Automate discovery and scale successful efforts

Generate reports on your leads and call attempts

Behavior based content and email marketing

Continuous improvement of development of brand assets
BENEFITS
We have a deep understanding of how different media channels work together. Reap the benefits of our full-funnel analytics to move leads down the marketing funnel and improve outcomes through our unique data models and insider intelligence.
Martech Stack Integration
Seamlessly Connect the Marketing & Sales Dots
You need the right marketing technology to succeed.  
With over 2,000 solutions and 30 product categories, the vast amount of technology can be overwhelming. 
Time is money and speed to market matters, which is why we are here to help you deploy the most urgent solution needs quickly—then scale up additional processes with enterprise-grade configuration tools to keep ahead of demand for end users across all departments in an organization.
Quickly adapt to business demands

Marketing Automation

Customer Data Platform

CRM integration

Deploy quickly and easily

Scale your process as you grow

Lead Management

Integrate seamlessly with your existing systems

Keep your data organized and accessible
Benefits
Enjoy the peace of mind that comes with a platform that can handle anything you throw at it and transform your marketing operations and see amazing results.
Get up and running quickly with pre-configured tools and scale easily and efficiently as things change.
next-level lead scoring: turbocharge your sales and fuel revenue growth
Lead Scoring is one of the most important and essential services we provide because it helps lower cost per acquisition more than traditional marketing methods. It also facilitates better communication between you and your target audience so you can ultimately sell more products and services.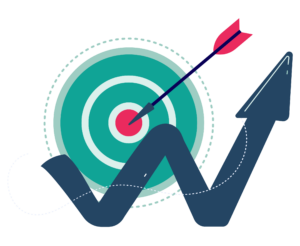 Discover exactly who your customers are with insight into their interests, behaviors, demographics, and psychographics.
Score leads based on validated data

Leverage insider intelligence and proprietary data models

Effortlessly create a map of your target multiple segments and develop innovative strategies

Build custom reports to make data-backed decisions using highly intuitive and interactive insights.
BENEFITS
Score Leads Based on Validated Data.
Our data-driven approach ensures you're getting the best target market data available. Effortlessly create a map of your target multiple segments and achieve better marketing outcomes through our unique data models and insider intelligence.